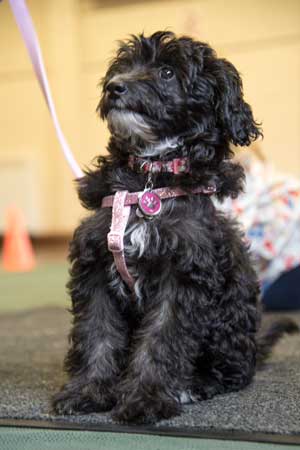 Welcome
Ashford Dog Training Club opened in September 2005 and is owned and run by Sandra Tomsett. Our primary aim is to promote responsible dog ownership and happy, well-behaved pet dogs by helping owners understand and train their dogs. Our training methods are reward based, fair and effective.
Regular classes are held on Monday evenings at The SWAN Centre, South Willesborough, Ashford, and Thursday evenings at Victory Hall, Hamstreet. You are welcome to come along and watch a class in progress.
We hold small group classes for puppies and dogs that are happy to work in the presence of other dogs. For dogs and/or owners that find a group situation too stressful we can offer one-to-one training, tailored to your specific needs.

Next Courses
Thursday 12th March 2020
Victory Hall, Hamstreet, Ashford, Kent, TN26 2NJ

EVENING sessions @ 6pm & 6.45pm

Monday 30th March 2020
The SWAN Centre, Turner Close, Ashford, Kent, TN24 0PQ

EVENING sessions @ 5.30pm, 6.15pm & 7pm
Bookings
Tel: 07753 384300
Email: sandra@adtclub.co.uk